More Information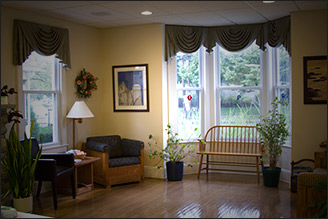 Our office hours are: Mondays: 8-5, Tuesdays: 8-5, Wednesdays: 8-12, Thursdays: 8-8, Fridays: 8-2, Saturdays*, Sundays: Closed.
*During the school year we work 8-1 on select Saturdays and we do not work Saturdays during the summer.
We perform a wide range of Dental procedures on patients of all ages. Including but not limited to, routine preventive care, fillings, bonding, crowns (caps), veneers, whitening, root canals, dentures, extractions, implant restorative procedures, night guards for patients with TMJ pain and destructive grinding, and deep cleanings (scaling and root planing). When it is in the patients best interest to have procedures done in an office other than ours Dr. Haggan works closely with the local specialists.
We participate within the following dental insurance companies, MetLife, Horizon, Delta, and Cigna. In addition we work with many patients who have aetna, and Guardian. We help patients work within a broad range of dental insurance companies whenever possible.
Location
View Larger Map
Paul Haggan, D.M.D. Family Dentistry
17 East High Street, Somerville, NJ 08876
HOURS:
MON & TUES 8-5 | WED 8-12 | THURS 8-8 | FRI 8-2 | SAT* | SUN CLOSED
*8-1 ON SELECT SATURDAYS