Location
View Larger Map
Paul Haggan, D.M.D. Family Dentistry
17 East High Street, Somerville, NJ 08876
HOURS:
MON & TUES 8-5 | WED 8-12 | THURS 8-8 | FRI 8-2 | SAT* | SUN CLOSED
*8-1 ON SELECT SATURDAYS
Dr. Paul Haggan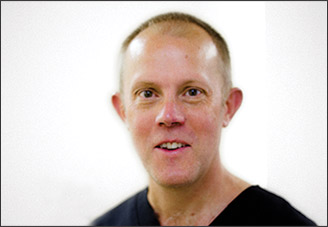 A lifelong resident of central New Jersey. After graduating from UMDNJ, New Jersey Dental School, he spent one year in a general practice residency at East Orange V.A. hospital. Upon completion of his residency he began private practice in Somerville in 1988, where he continues to maintain a highly patient centered practice. He enjoys participating in regular dental continuing education and is currently a member of the prestigious Seattle Study Club.
Complimenting Dr. Haggan is his office manager, of many years, Toni, who is a master at making the office flow in an efficient and comfortable manner. She is wonderful at remembering individual patient needs and preferences making each patient feel welcome.
Currently there are three part time hygienists in the practice, Charlotte, Nancy and Susan, all with many years of clinical experience. Each one is passionate in their work helping to provide the high quality of care that patients receive in our office.
Rounding out our staff are Jane, Josh, and Michelle, who work part time performing various and vital roles, as we seek to provide quality dental care in a friendly environment.